Would you like a different Cocktail Bar that stands out for your event?
InterCatering gives you the choice of a Cocktail Van Bar! A special addition to private or promotional events, to social and corporate events, to wedding parties and baptisms for a happy touch! Many people wanting to plan the organization of an event usually resort to what they know. But every event is unique and should stand out for its style as well as its host. That is why we are by your side with suggestions that will suit the character you want to give to your event.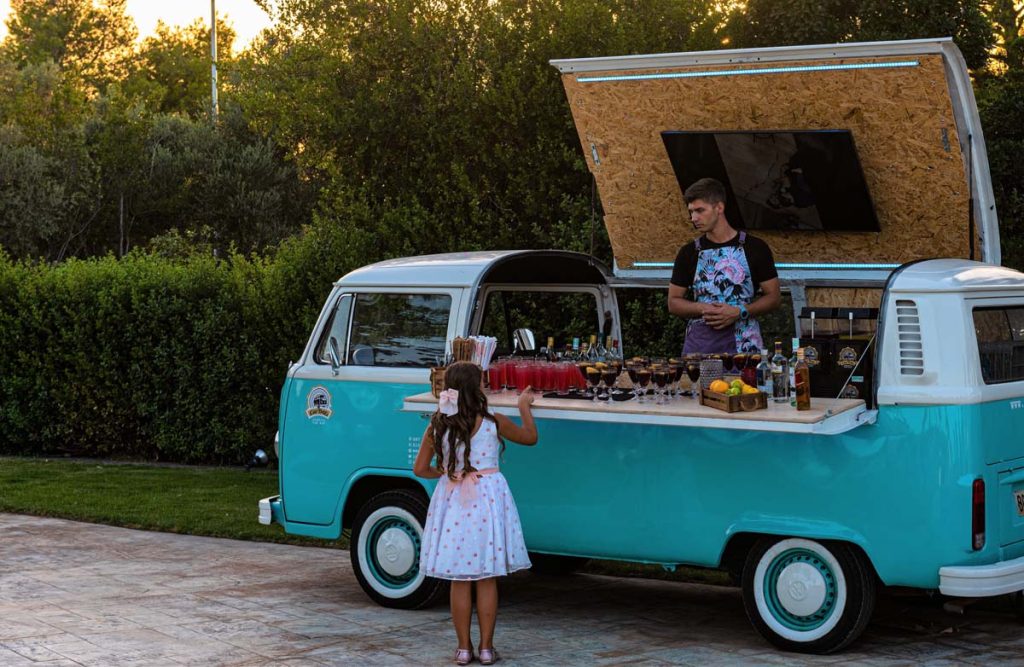 Cocktail Van Bar: Not an ordinary bar
The Cocktail Van Bar is a service that can cover whatever you have in mind and is perfect for whatever trendy event you are planning. It's an alternative way to treat your guests that will definitely not go unnoticed. Its use is varied, as it can be transformed depending on the occasion from a happy and special candy bar at baptisms and children's parties, to an alternative cocktail bar at wedding receptions and parties that young and old will surely love.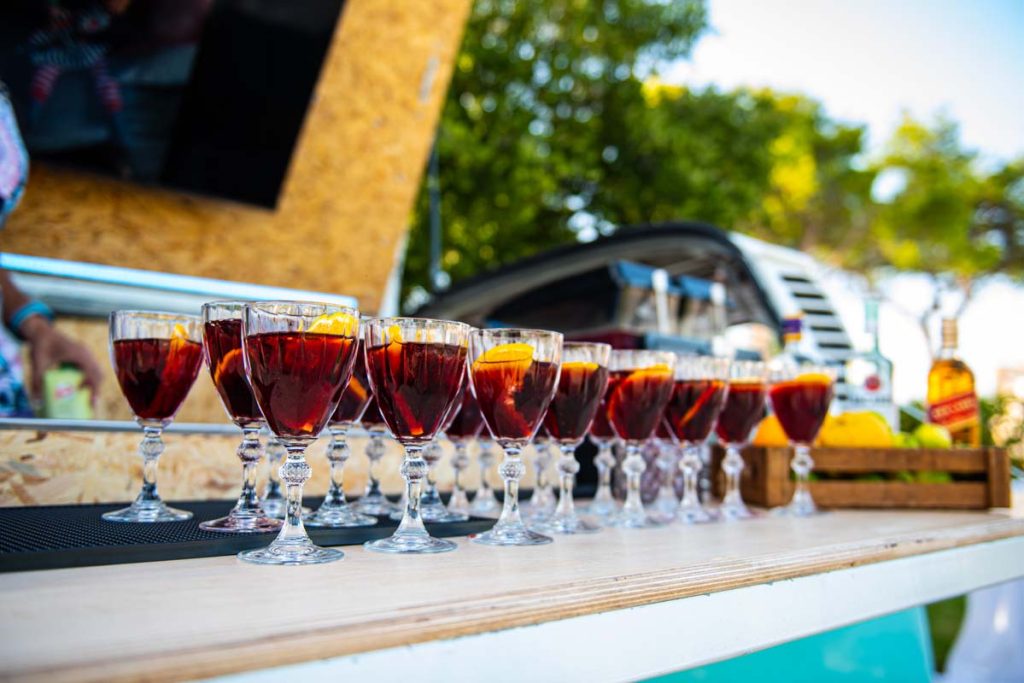 Cocktail Van Bar: A service that takes your hands off
When the host can't go to the Cocktail Van Bar, then the Cocktail Van Bar goes to the host and this is one of its main "assets", offering flexibility and convenience, as it moves like a commercial vehicle and can go independently to the place you want to hold your event, in any part of Greece. You no longer have to worry about how to organize and manage all the procedures required to set up a bar for your event yourself. Of course, you save time while financially it can be more accessible. The Cocktail Van Bar has professional equipment where, in combination with its experienced staff, it offers full and varied catering services, such as setting up an impressive food station or even a coffee break spot. At the same time, it can easily be turned into a promotional multimedia booth which can project the message you want to communicate to your guests since it has a TV for viewing photos or videos from a USB stick.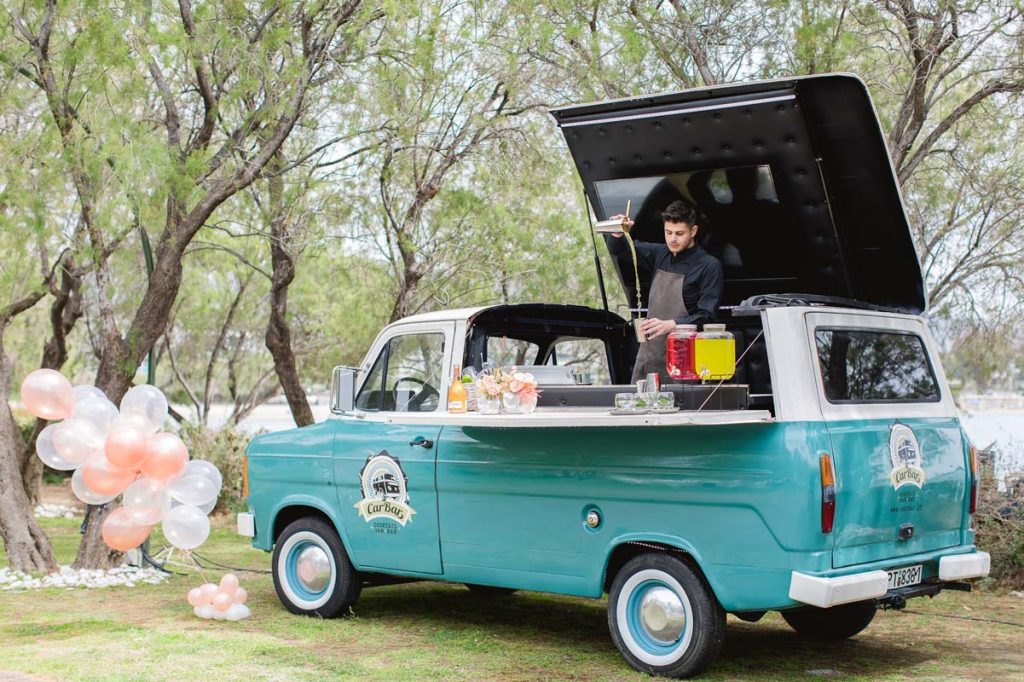 Cocktail Van Bar: Cozy & stylish
Beyond its functionality and its ergonomics, the Cocktail Van Bar adds style and creates a refined and cozy atmosphere that catches the eye. Attractive and visually beautiful, it is placed in the most convenient place of the event space so that your guests can move freely, avoid crowding and of course it can remain at your disposal for as long as you have planned the event. You no longer need to limit yourself to the established ones, since with InterCatering you can organize more than just an event… Dare it!
Contact us here, put yourself in the hands of our professional team and enjoy the success of your event.