Organizing a successful corporate event is quite demanding. We host people from our professional sector whom we want to honor but also to please with our choices.
Through a variety of venues offered by InterCatering you can choose the right space that suits the needs of your event. Our proposal for a classic and elegant choice, is the Banquet Hall of The Athens Concert Hall which can give a special glamour to your event. Another option for a corporate event could be the Zappeion Megaron, a historic site with outstanding architecture and high aesthetics.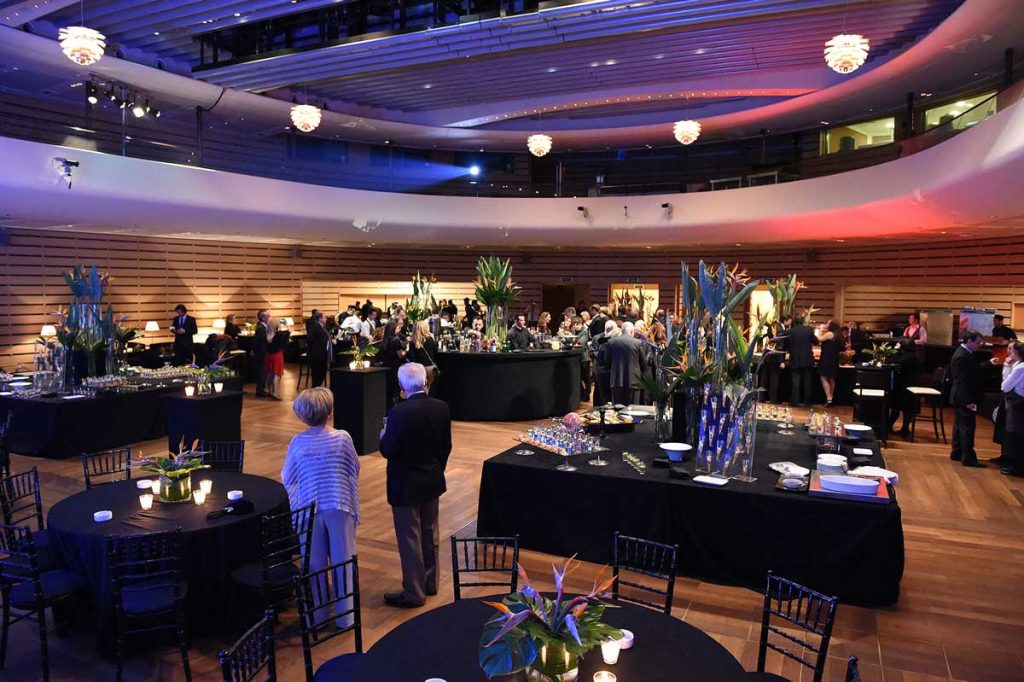 The wide range of state-of-the-art equipment, the modern menu preparation facilities and our own car fleet that ensures the timely and reliable delivery of food in accordance with the strictest hygiene standards, contribute to the efficient handling of the event, leaving the best impressions on the guests.
We have the ability to create dishes from Creative Greek and Mediterranean as well as International Cuisine, with fine raw food materials. Whether you want to organize an event for your company staff or a formal gala dinner that will host a large number of guests, we can offer different food concepts for a special culinary experience.
The participation of people of different nationalities and cultures in corporate events, in many cases makes it necessary to provide specialized menus. InterCatering, gives you the opportunity to choose between Vegan, Vegetarian, Gluten Free, Lactose Free, Halal & Kosher menus, thus satisfying the needs and nutritional preferences of all guests.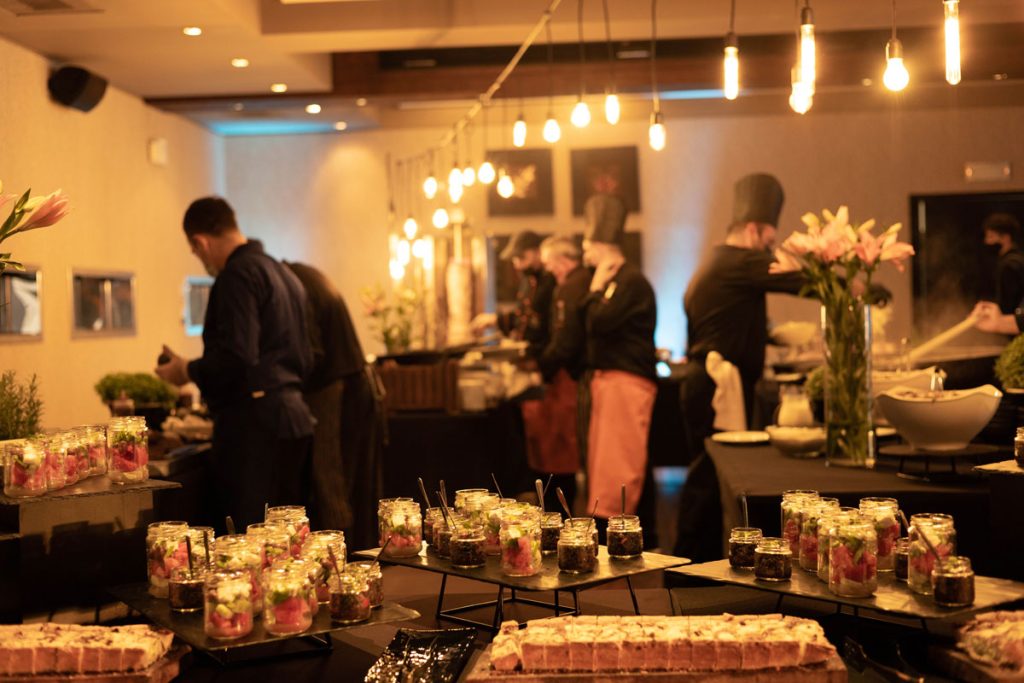 The delicious creations of high aesthetics of our experienced chefs and the discreet service of our well-trained staff, have the sole goal of the smooth and successful organization of your corporate event.
We are by your side to design the menu and organize the most successful corporate event that will be unforgettable for you and your guests.
For more information, contact us here