Yes, first impressions count. That's why when it comes to organizing a corporate event, it's essential to impress your guests right from the start. A sure way to attract attention and create an unforgettable experience is to include in your cocktail menu delicious and stylish food proposals, in exciting flavor combinations.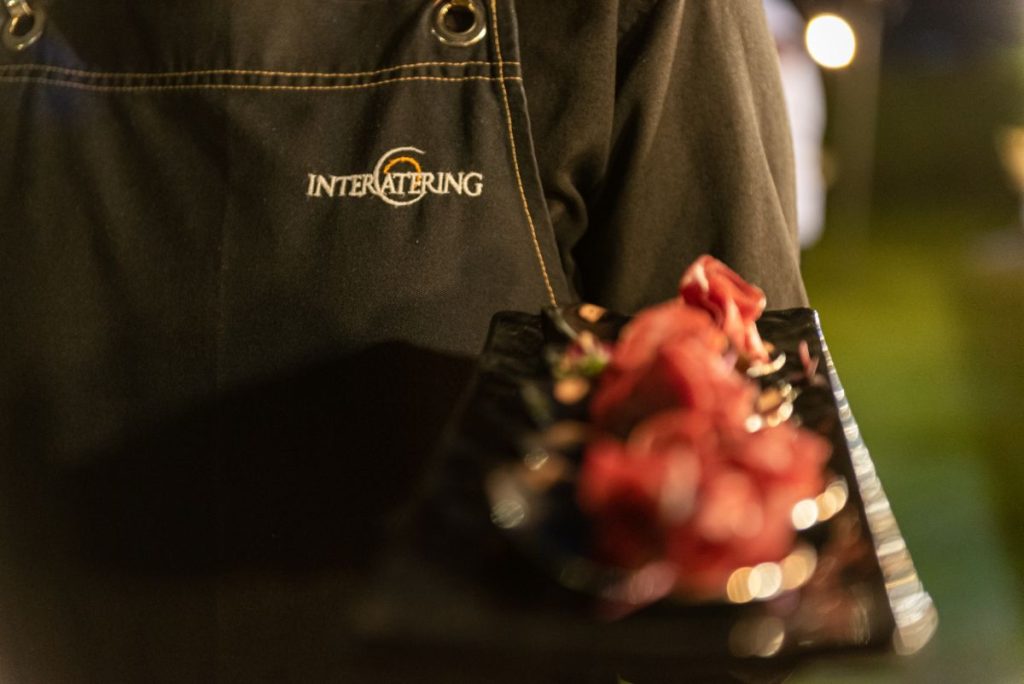 Cocktail menu for a corporate event: 6 tips to consider for the most stylish menu!
Cocktail food #1: An unforgettable tasty welcome
Welcome your guests with a visual and gustatory selection of cocktail dishes. With attention to detail and dedication to quality, the small in size but big in enjoyment bites of a cocktail menu will satisfy your guests in terms of taste and aesthetics, giving a special touch to your corporate event.
 Cocktail food #2: Put yourself in the hands of our experienced chefs
A unique and delectable cocktail menu will impress when it becomes a reality by the right hands. For an inspired cocktail menu with impressive mini bites and finger food, the experienced chefs of Intercatering can make true what you have imagined for your corporate event. Both their know-how and experimentation with flavors and textures, as well as their love for quality and delicious ingredients, promise an exciting result.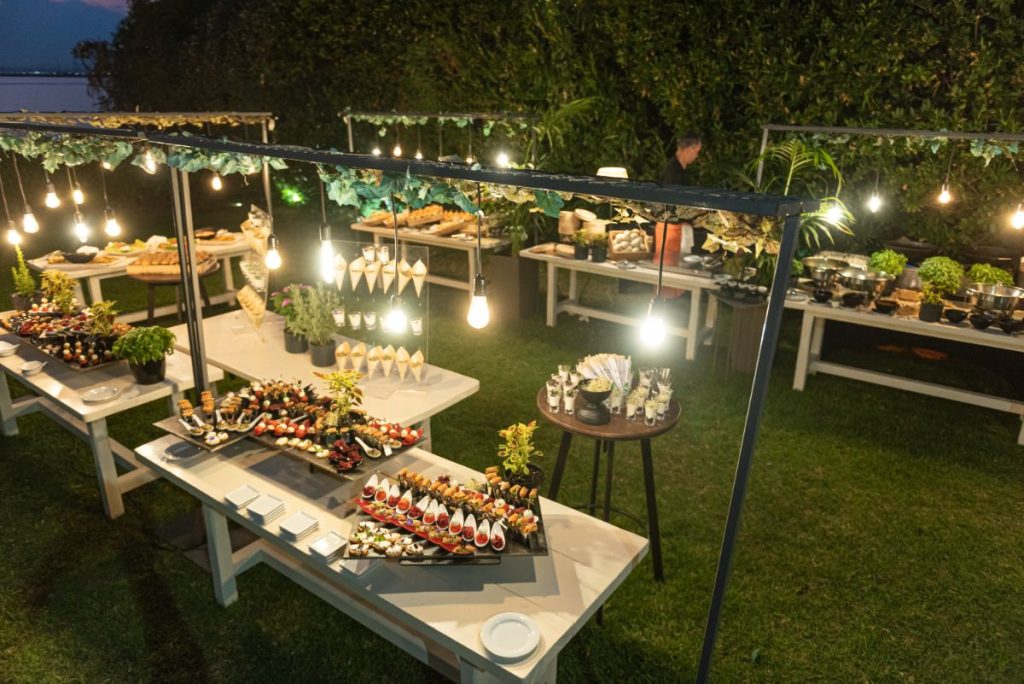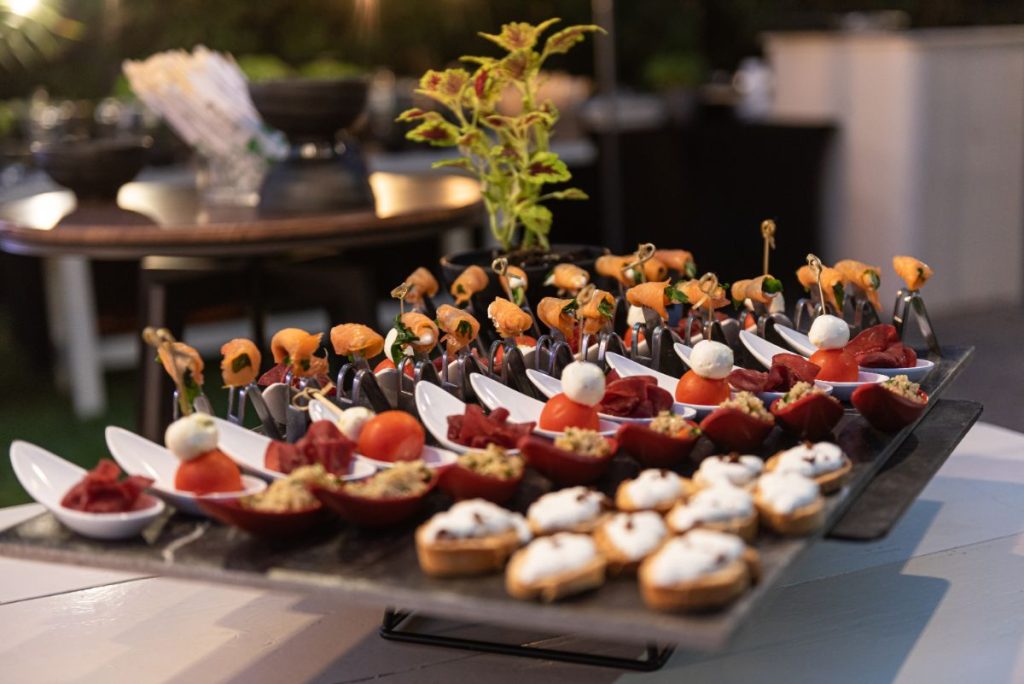 Cocktail food #3: Unexpected flavor combinations
The cocktail food menu can offer a wonderful world of taste possibilities. It is an opportunity to surprise and above all to please your guests with unexpected taste combinations from different Cuisines that tempt the senses. Small culinary creations made with excellent quality raw materials, which stand out in taste and appearance.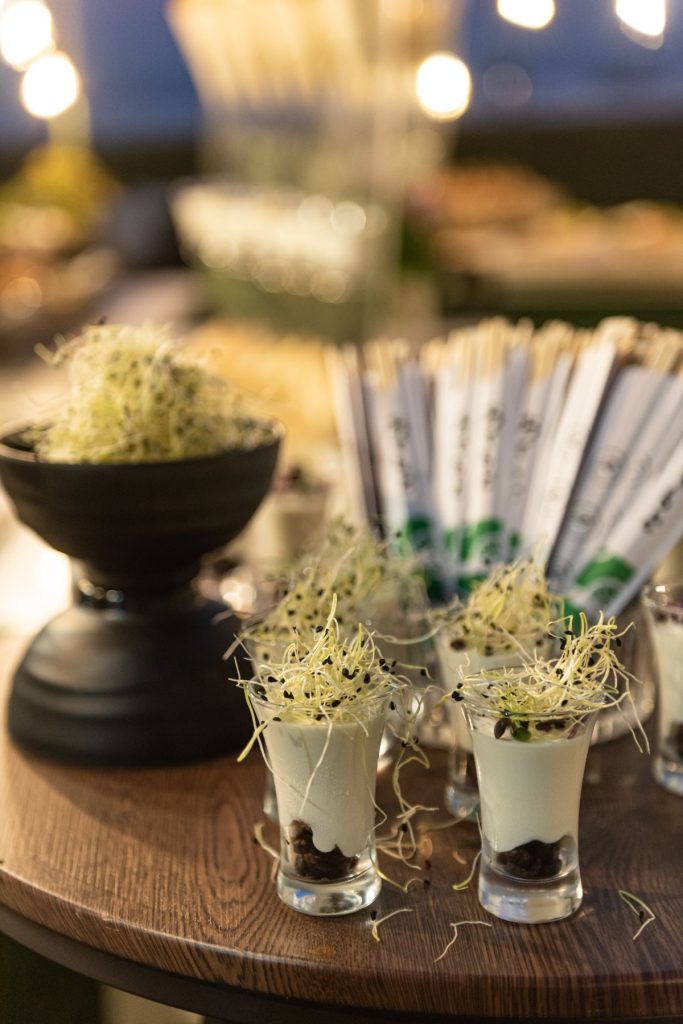 Cocktail food #4: Versatility and variety
Undoubtedly the comparative advantage of a cocktail menu. With a variety of options to satisfy every palate and suit every dietary preference, a cocktail food menu from Intercatering can be tailored specifically for your corporate event. Work closely with the sales executives to create a cocktail menu that reflects the theme of your event. Add multicultural flavor, combine seasonal ingredients, and add perspective and depth to the cocktail menu of your liking.
Cocktail food #5: Communication and interaction
Professional networking, connecting and meaningful guest interaction at a corporate event can be one of the demands. Unlike the served menu, the cocktail menu with action food stations brings your guests together, encourages interaction and conversation, creating a warm and relaxed atmosphere, insuring a productive and enjoyable event.
Cocktail food #6: A chic & stylish menu!
Beyond the special taste impressions, a careful cocktail food menu gives a modern and stylish character to your event. The impressive presentation and delicate aesthetics of each bite contribute to the creation of an exciting atmosphere. From the curation of food styling to the thoughtful setup of the cocktail food stations, attention to detail will elevate your guests' overall experience.
Are you ready for your next corporate event? Would you like a menu with a modern taste aesthetic and presentation? Send your request here.