Valentine's day is approaching, and for us at InterCatering, who are in love with good food, we want something more for you. That is why we give you the opportunity to hold a gourmet romantic 4-course dinner at your place, impressing your Valentine. For this special occasion, we propose an exciting valentine's menu that will surely make the evening unforgettable with our diligence and care.
Valentine's menu Ideas
Start your culinary journey by trying scallops with vegetable spaghetti and lemon foam that will introduce you to the delicious world of delight.
The following lobster bisque with baby corn and crayfish sets the aphrodisiac tone that the occasion calls for, while you can't help but surrender to the culinary charm of a chateaubriand with perigourdine sauce accompanied by Jerusalem artichoke cream, beetroot chips and burnt asparagus.
And of course, an "advanced" romantic dinner could not end passionately with a delicious pavlova with passion fruit,one of the most delicious sweets for the Valentine's menu. Give the most unexpected gift to the person you love, offering them something different and special.
Create your own Valentine's menu 
If you are a cooking master or you just have the zest for it and want a little inspiration with easy and safe dish options, InterCatering offers you simple ideas to make dreamy and balanced flavors at home.
Pumpkin velouté or vegetable tart could be a great choice for an appetizer. Also, the quiche Lorraine is considered a first-class appetizer of a complete Valentine's menu which can also be enriched with mushrooms if you prefer.
For a salad, you can make a green one with seasonal fruits, such as such as tangerines, oranges or pomegranates and easily dress it up with nuts and chèvre cheese (French goat cheese). As a main dish, pasta with simple flavors always has its place, such as rigatoni with tomato sauce and basil or tortellini with cream and herbs. Alternatively, a mushroom risotto or seafood spaghetti can kick off the evening.
And for dessert, what could be more deliciously tempting than a chocolate mousse or chocolate truffles to close in the sweetest way befitting your significant other.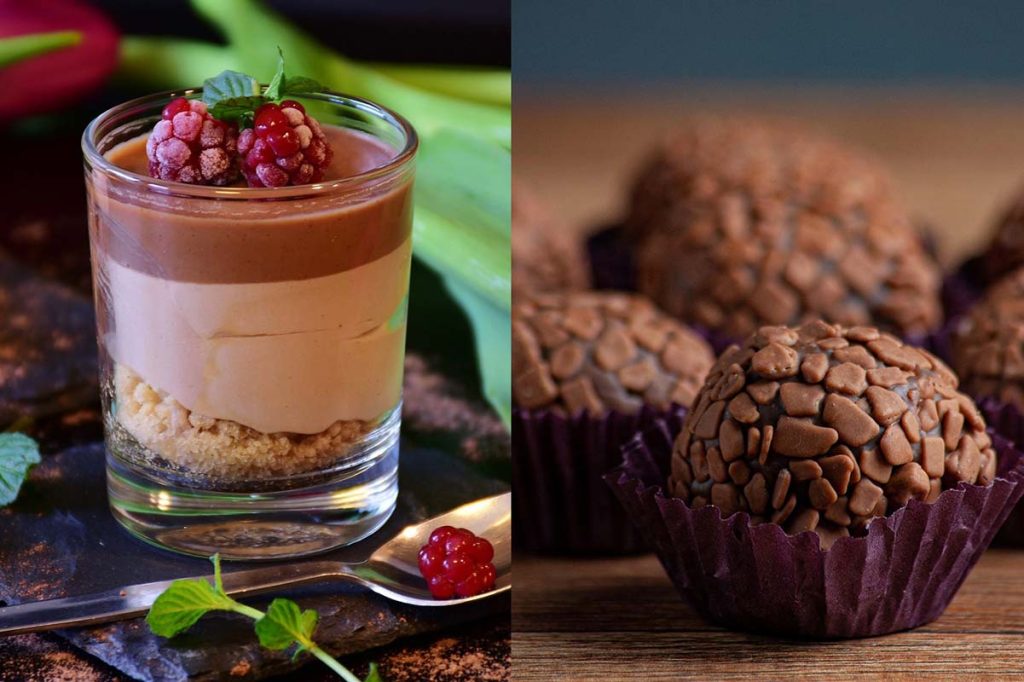 Enjoy the evening, no matter what you choose to offer!
Want to contact us? Click here