Enjoy magical images from an atmospheric photoshoot.
Undoubtedly, the wedding for every couple symbolizes the beginning of a long and bright journey. That is why it is perhaps the most important moment, an eternal and dreamlike moment that everyone wants to celebrate with their most beloved people while offering the appropriate catering menu.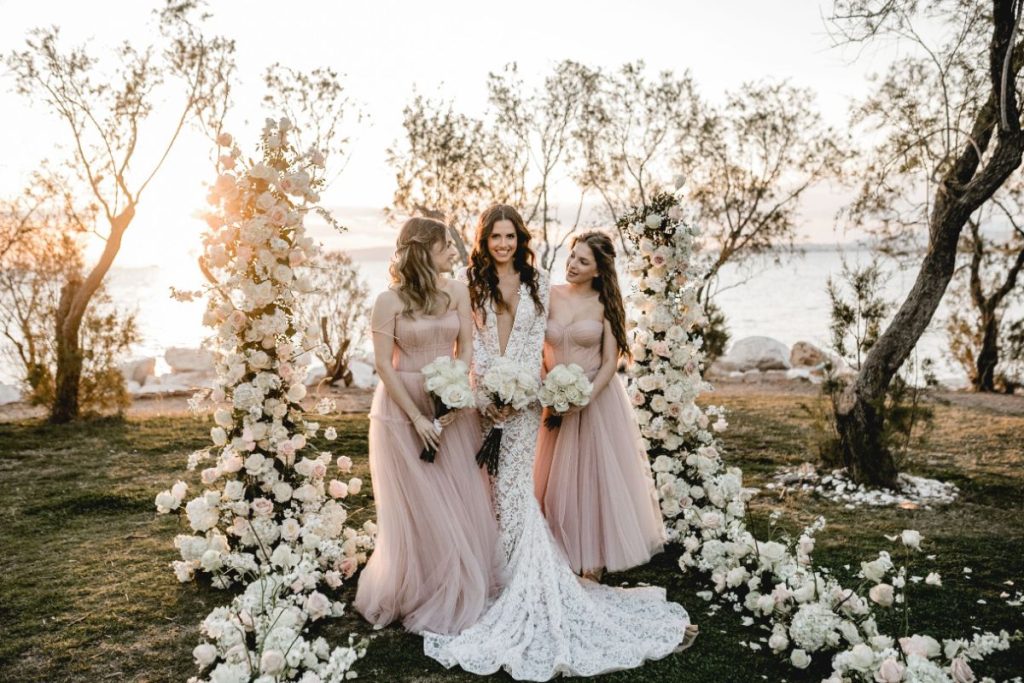 We present you with the latest trend in wedding parties, the "family set up". This trend has arisen mainly from the increase in couples who organize their wedding in a different country than the one where they live.
With the main attraction for every wedding being the European countries of the South, such as Italy, Spain, Portugal and of course Greece, this trend has been strengthened by the intimacy of the family atmosphere, which is also the dominant element that everyone is looking for at his wedding party.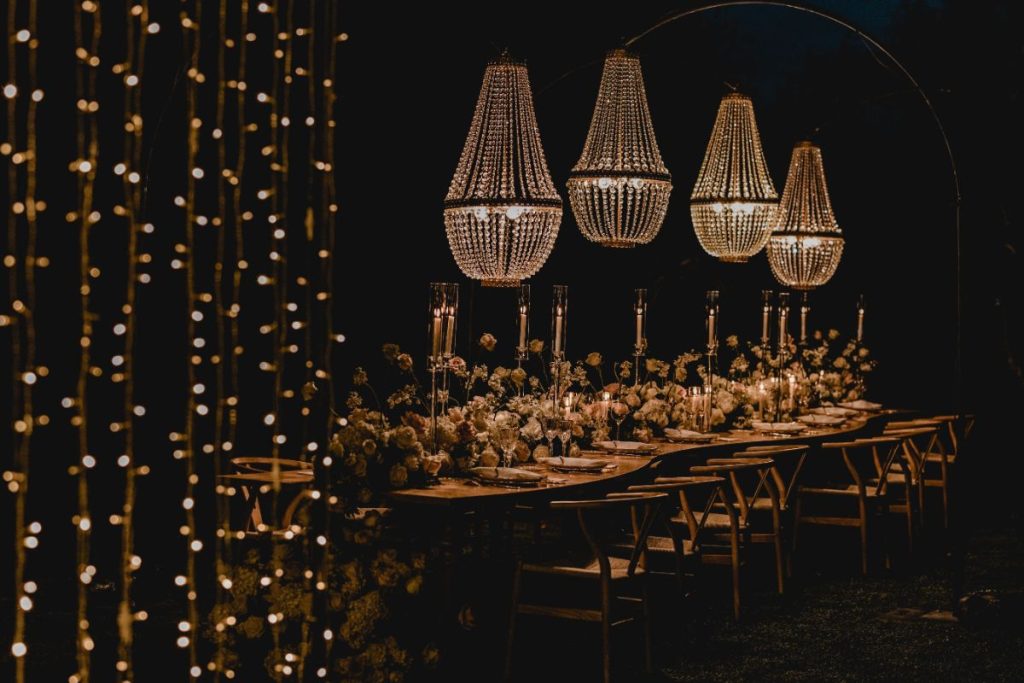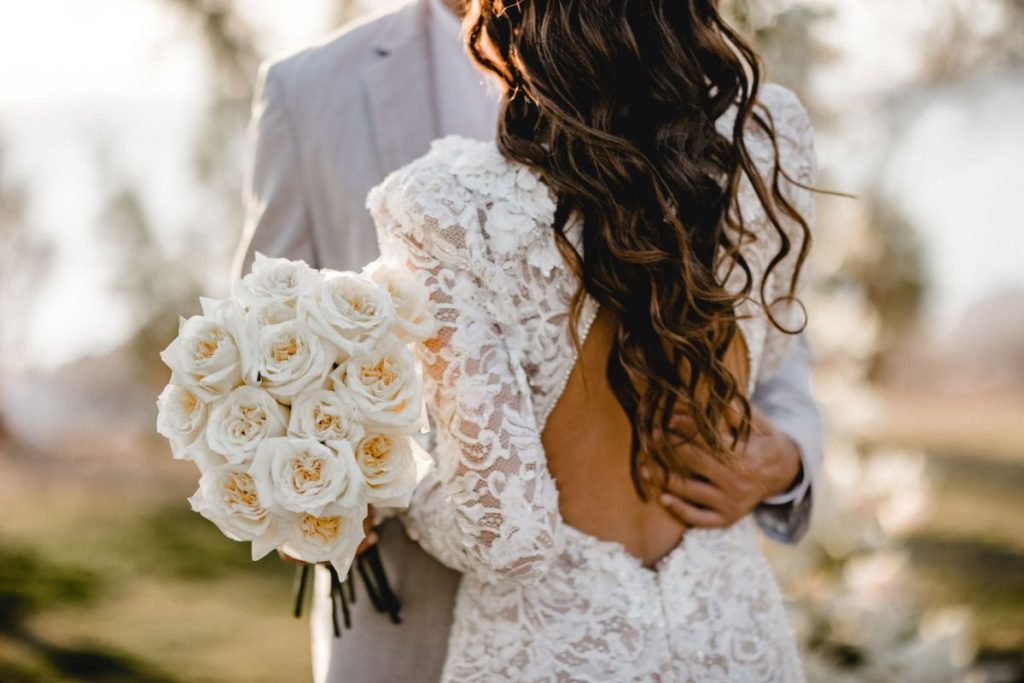 Drawing inspiration from the special and luxurious weddings with Italian touches of elegance and finesse, the ultimate setting was set on the enchanting Ble Azure peninsula. In collaboration with a multitude of excellent partners, a dream proposal was created with luxury elements, a romantic character, and an atmospheric environment.
Inside the magical space of Ble Azure, you can shine in your own fairy tale. In a pervasive sentimentality, classic and modern blend harmoniously, as location and decoration seduce the senses.
The enchanting sunset creates the ultimate setting. Moments that will become eternal in your wedding party with the contribution and experience of InterCatering, which becomes the best narrator in the fairy tale of your life with you as the protagonist.
Everything you imagined for this day doesn't have to remain hidden thoughts. And because a wonderful and memorable wedding party needs a wedding menu, InterCatering can flexibly design for you dishes that appeal to different tastes and dietary requirements.
Dream beyond the ordinary! Your moment is unique and deserves the best!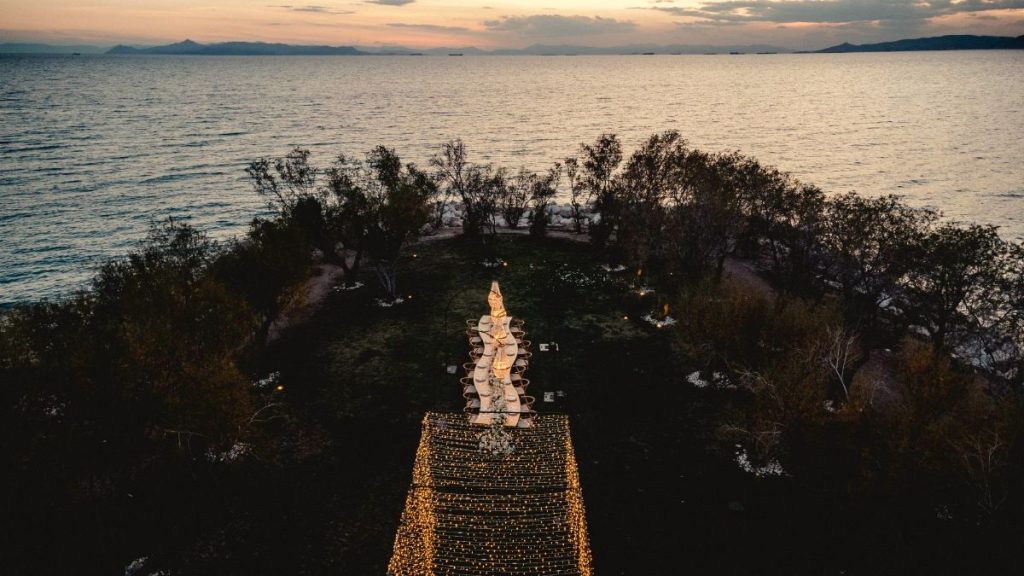 The concept, design and styling of this wonderful photoshoot is by wedding planner Sofia Katti (Gingerlab Events).
Vendors' Credits:
Event planner: @gingerlab_events , Catering: @intercatering , Venue: @bleevents.gr (Ble Azure) , Photographer: @mnemephotography , Videographers: @thefilmologists , Flowers: @frezia.flowers , Candies & cake: @xstroumpa_cakeartist @andreadakis_zaxaroplastikh , A.V.: @karamalegosbros , Art de la table: @3bizgr , Rentals: @tore_event_furniture_rentals , Paper goods: @paperblossom.gr , Hairstylist: @bridal_hair_by_evipatsiatzi , MUA: @agapimakeupartist , Wedding gown: @primalicia , Bridesmaid dresses: @primalicia , Bride: @eutuxialazarou , Bridesmaids: @natgalanopoulou @maria.stvrnk