Summer is approaching and the mind will slowly begin to escape to all the things that make us happy, in the most carefree time of the year. And what could be more ideal than a summer party by the sea or in a cool lush landscape?
Whichever venue you choose for your party, InterCatering creates the ideal conditions for you for an exciting journey, having the know-how even for the most demanding and special events. Give an elegant and cozy dimension, making your party a unique experience for your guests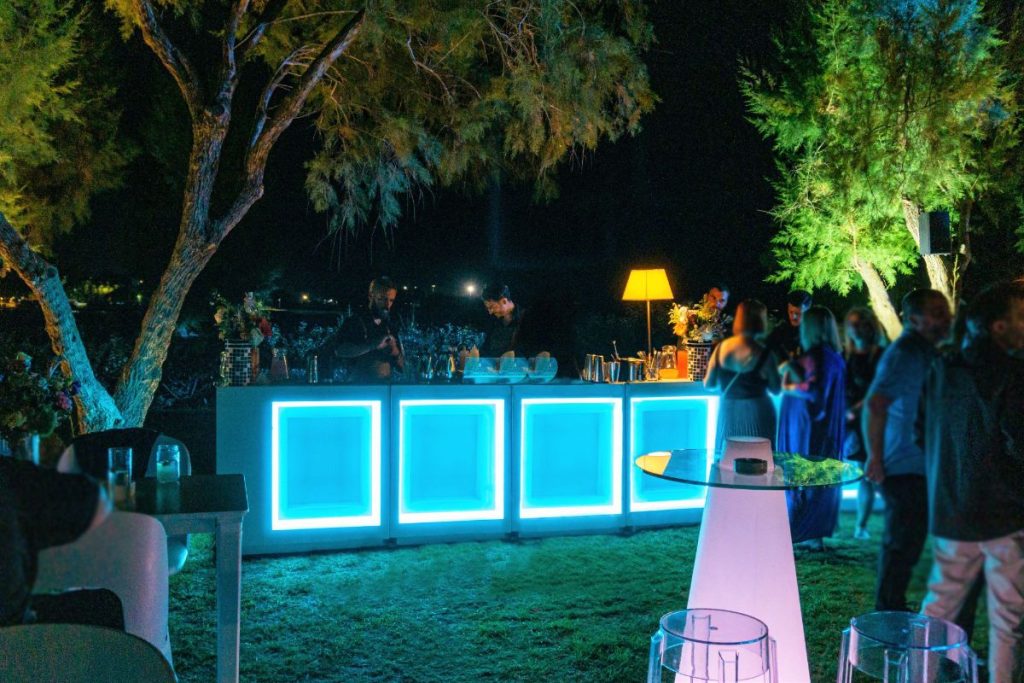 The best party places for summer
We offer you the hottest suggestions to make the event of your dreams come true, under the moonlight of a magical summer night. Three seaside locations and one with a mountain background that will make your event unforgettable. Choose the venue that suits your party!
BLE AZURE
Do you dream of glamorous things and a big summer party by the sea? Ble Azure  is the most suitable place for you. A wonderful peninsula in an idyllic location in Alimos, where everything you imagined comes true with InterCatering for your own unique event.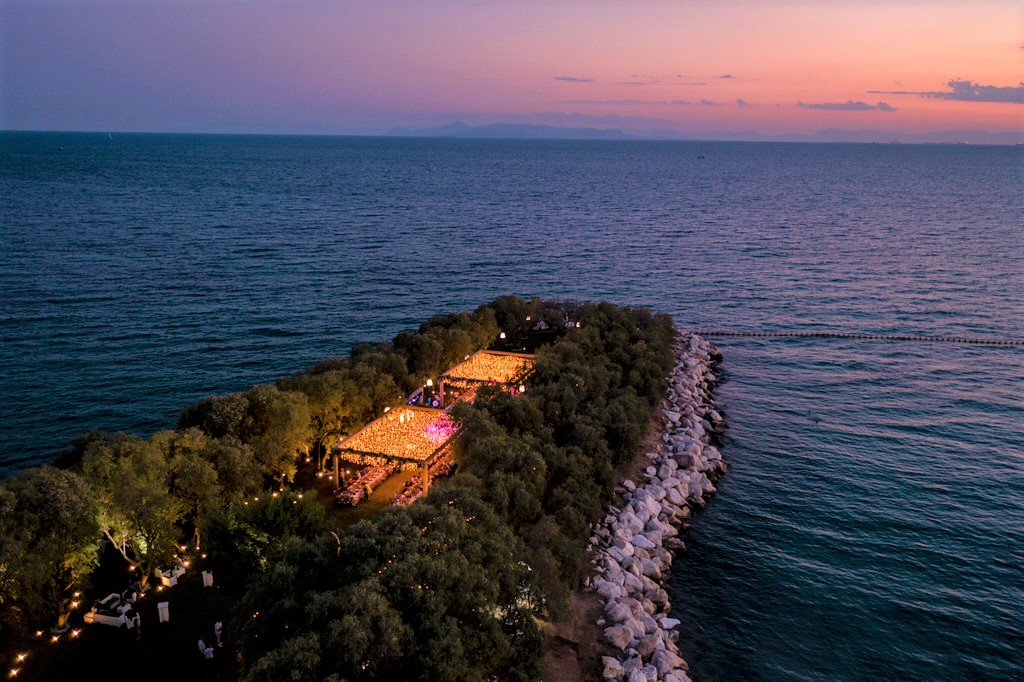 The sounds of music, the sea breeze to caress the atmosphere, the cool cocktails accompanied by delicious dishes to relax the senses. Isn't this how you imagine the perfect birthday even though you're not on a Greek island?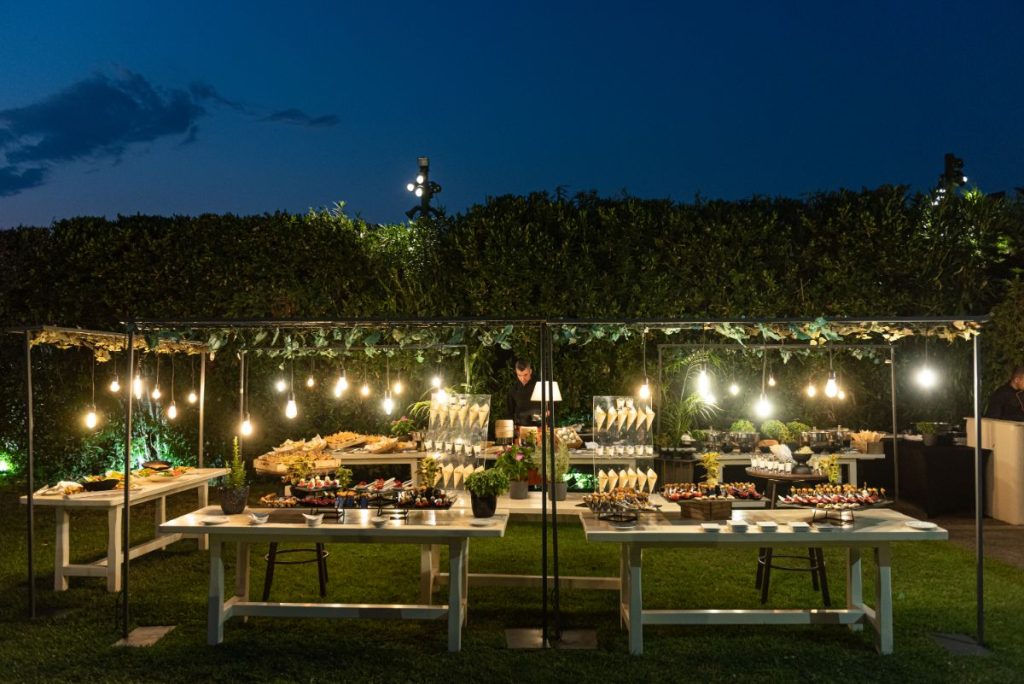 And since every party needs great food, InterCatering suggests creating food stations as the most suitable option for such an occasion. Our specialized chefs will help you choose the combination of flavors that will fascinate your guests. No matter how you look at it, Ble Azure is a small paradise on earth that has nothing to envy from an exotic destination!
BLE PAVILLON
Looking for an intimate setting in a dreamy natural landscape in the south coast of Athens? Do you want to celebrate a special moment with friends? Do you have an anniversary or does your child want their graduation party to be unforgettable? Ble Pavillon is the party place that will reward you!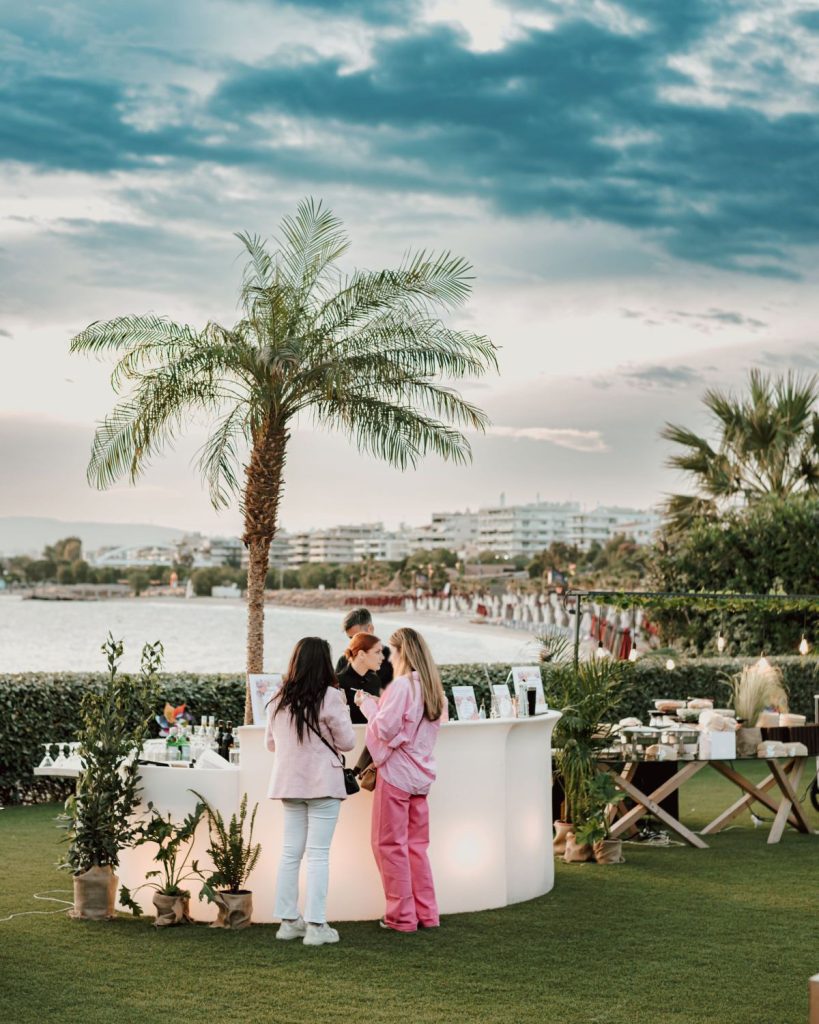 Wooden decoration, a green garden, a fiery sunset and an amazing sea view, set the scene for experiencing unique moments with your friends and loved ones, living carefree moments and creating wonderful new memories.
InterCatering's creations with street food and finger food options are the combination of exciting flavors that will satisfy you completely. But if you prefer a buffet menu for a greater variety of dishes or if you want to offer your guests a more formal sit-down dinner, the company's chefs create excellent menus for you for every occasion
ESTATE 48
Summer in the city! But this is not something that can put you off, as at Estate 48 the summer breeze is everywhere in the atmosphere giving you a prime opportunity to leave behind the stress of work and everyday life. If you are thinking of a corporate gathering, then Estate 48 in Anavyssos can be a great choice. Choose it for a great mini escape from the city.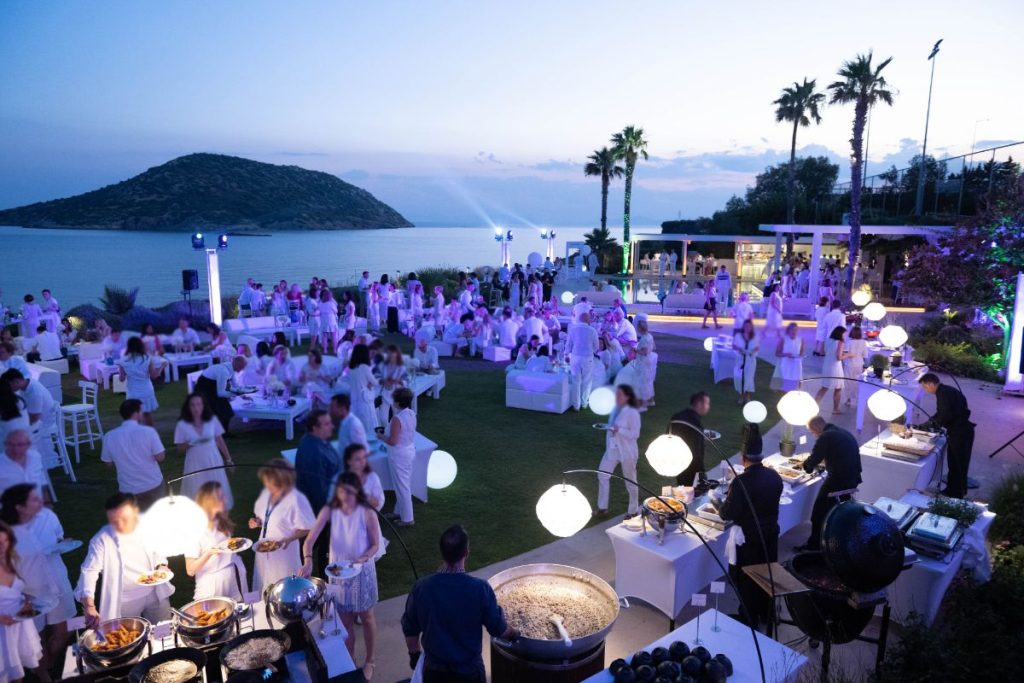 For every beautiful moment you want to celebrate in style, your corporate party can also become very different and escape the trivial. Give the playful character and have fun with colleagues and partners by taking advantage of the relaxed atmosphere of the place, at Estate 48.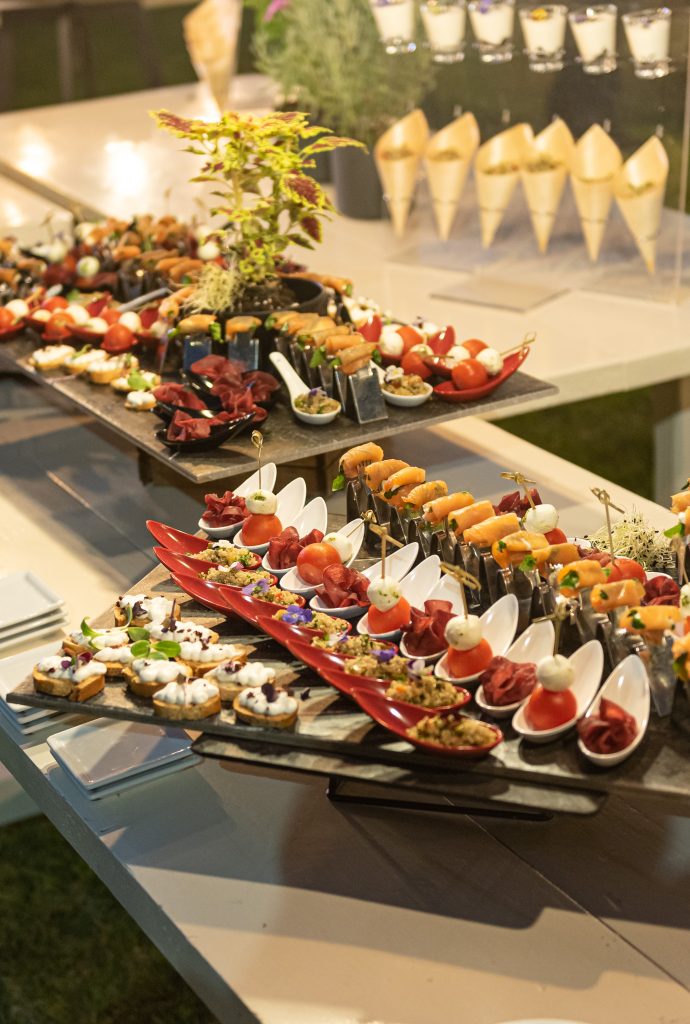 And don't forget, gastronomic satisfaction at every party is a must! Cocktail food is always an excellent choice that matches the style you wish to give to the evening, with guests relaxing and dancing while tasting highly tasty dishes in a light summer mood.
TATOI ESTATE
The plus one of InterCatering for those looking for an oasis of coolness during the warm days and nights of the year. The unique Tatoi Estate in the Northern Suburbs, 5′ from Ekali, dominates the natural landscape. With a garden of special natural beauty, a swimming pool with fine and modern decorative elements, and a luxurious villa, it awaits you for exciting parties but also for any occasion you want to share and celebrate with family and friends.
Relaxed ambience, imposing atmosphere, ideal conditions for your guests to let themselves be enchanted by what you have prepared for them. The buffet style is a great way to give them a feast of flavors by creating your own tailor-made buffet menu with the assistance of the company's experienced team of chefs.
LET'S GET THE PARTY STARTED
You can't have a party without drinks! So, for magical, dreamy and unforgettably fun nights InterCatering also offers you bar catering services. Accompany your event, in addition to delicious food, with welcome drinks, fantastic beverages, exciting alcoholic or non-alcoholic cocktails, which create the ultimate party atmosphere.
Create occasions that add touches of fun, liveliness and carefreeness to your summer and InterCatering will make your every moment unforgettable.
For more information, contact us here.