You are planning your event. The date is confirmed. You have found the space.
But what about catering?
Below you will find the most "delicious" solutions that will help you choose the right catering for the most delicious evening!
« The first impression »
We all know that first impression matters! But how are you going to show your guests that the evening is expected to be extremely delicious?
Of course, with InterCatering's help. Choose from the wide variety of our Cocktail Food designs, which will excite your guests and create the best first impression.
«Caring for your guests»
When planning an event, the pleasure of your guests is definitely your priority. And what is the most appropriate way to show that you care about them and that you value their nutritional preferences and habits?
The right menu choice that will satisfy all of your guests on your event!
Through our experienced and trained professionals, the possibility of vegetarian, vegan, halal, gluten or lactose free menus are provided for a specialized and enjoyable experience.
«The right Food concept»
Apart from the concept of the event, it is equally important to choose the right food concept that will satisfy you.
At InterCatering, together with our experienced team, you can choose which of our food concepts suits you. If you want something playful, interesting and delicious, then Street Food concept is what you are looking for. If you still prefer something more special and elegant, then the Served Menu is your concept.
Whichever you choose, their high gastronomy and appearance will surely impress your guests!
«The right season»
An important factor for choosing your menu is the season in which you will hold your event. Together with our specialized Chefs, we will give you the right guidance to choose complete menu solutions from a huge variety, based of course on your personal preferences but also on the menus that suit the season.
Fine meat at specially shaped Meat Stations or a variety of seafood dishes for a summer event, are just a few examples of the menus that you can taste from InterCatering.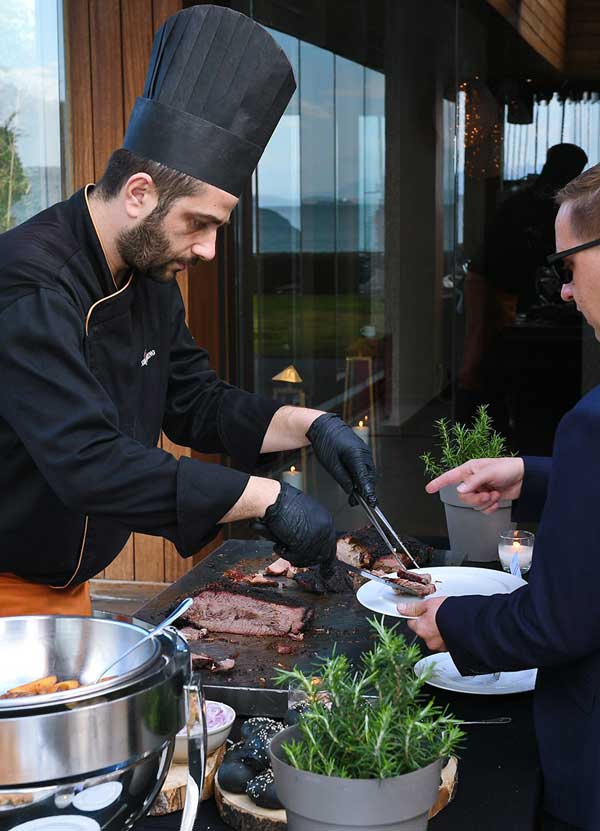 Experience, know-how and expertise contribute to the ultimate success of one of the most memorable moments of your life.
Follow the advice of InterCatering and ensure complete catering solutions that will enchant even the most demanding palate!
For more information and offers, click here.