We have had a fantastic restart, and we feel totally renewed.
Our company provides excellent event catering services, for unique and demanding high-quality events over three decades, while our goal has always been the evolution of our services according to current trends, to our customers' benefit.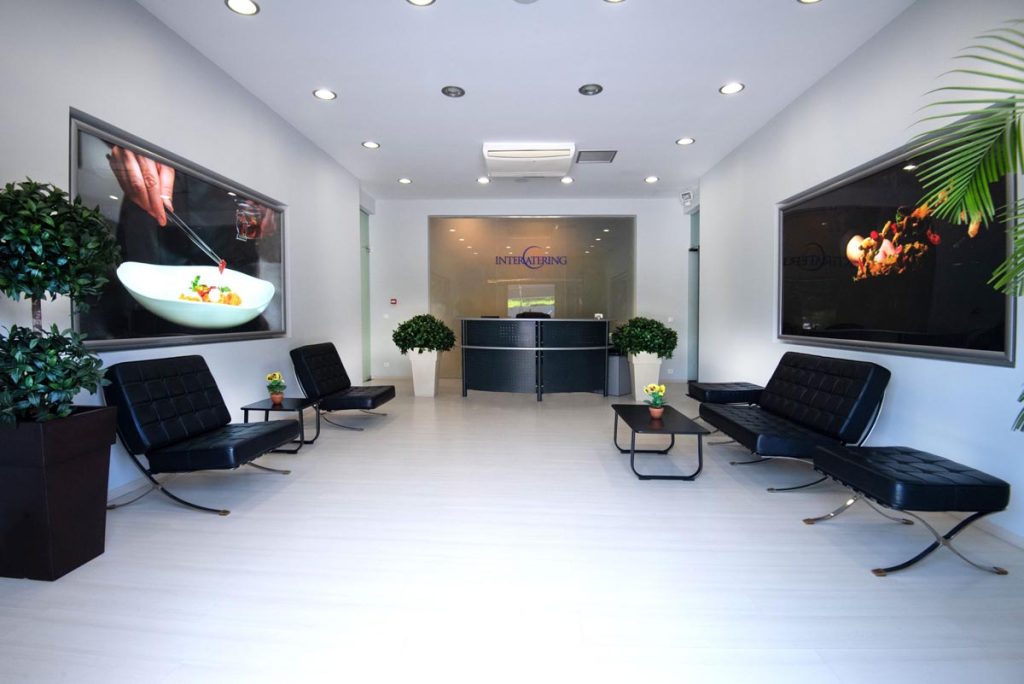 So, in this context, our company decided to move its facilities to Markopoulo Mesogaias in Attica.
5΄ from Attiki Odos, for quick access to our offices
Modern facilities in an elegant building of 2,000 sq.m.
10 vehicles of food transport and event equipment
Organization of events with the ability to serve 5,000 people per day
32 years of uninterrupted operation in the field of event catering
In addition, in our offices, our potential customers can visit the showroom, be informed by our company's sales managers about the services offered, but also discuss ideas and proposals for the perfect organization of their event.
The loyalty of InterCatering's manpower to its customers is unquestionable!
The pillars of our success are:
our experienced and talented chefs,
the fine raw food materials,
the well-trained service team,
the modern infrastructure,
the quality equipment,
the top-notch event venues.
Whatever the occasion, the passion for creating excellent dishes combined with the professionalism of InterCatering΄s team can guarantee you excellent event catering services.
We are at your disposal for any information you need for your event. Contact us here!